HOUSTON GREASE TRAP SERVICES
Grease Trap Pumping & Cleaning
Houston, Texas
Get Scheduled For A FREE Quote In Minutes Not Hours!
We Will Challenge Any Licensed Competitor's Written Price.
Hello! I'm Richard, the grease trap pumping, cleaning, and disposing man with a bunch of pump trucks ready to service your grease trap in Houston.
I'm a lifelong Houstonian that makes an honest living pumping and cleaning out grease traps and grease interceptors. We've been doing this for over 15 years now, and we've just about seen it all and done it all when it comes to grease traps. Ever hear of a grease snake before?
But enough about me, your grease trap needs to be serviced.
Go ahead and give us a call if you need reliable, affordable, and fast grease trap services for anything related to grease trap cleaning in Houston, Houston grease trap pumping, grease trap servicing, sand trap pumping, car wash traps, Houston grease trap cleaning, maintenance issues, inspections, odor issues, overflow issues, blockage issues, early hour service, after hour service, grease trap cleaning companies Houston, grease scum removal and disposal, grease interceptor pumping and cleaning……..I think you get the point here. Our experienced and knowledgeable crews can handle just about any sort of grease trap issue you can come up with.
We're guilty on all counts of excellent customer service, being friendly, and always doing our best to make sure you are satisfied. We service the entire greater Houston area. Call us if you're outside of Houston, and we'll see if we can swing by to service you.
Call for a free quote or if you have a question, call us, and we'd be happy to tell you know we know. Always trust a reliable and professional outfit to service your grease traps.
GET A GUARANTEED CALL BACK
FROM THE OWNER

Grease Interceptor Pumping
Grease Interceptor Cleaning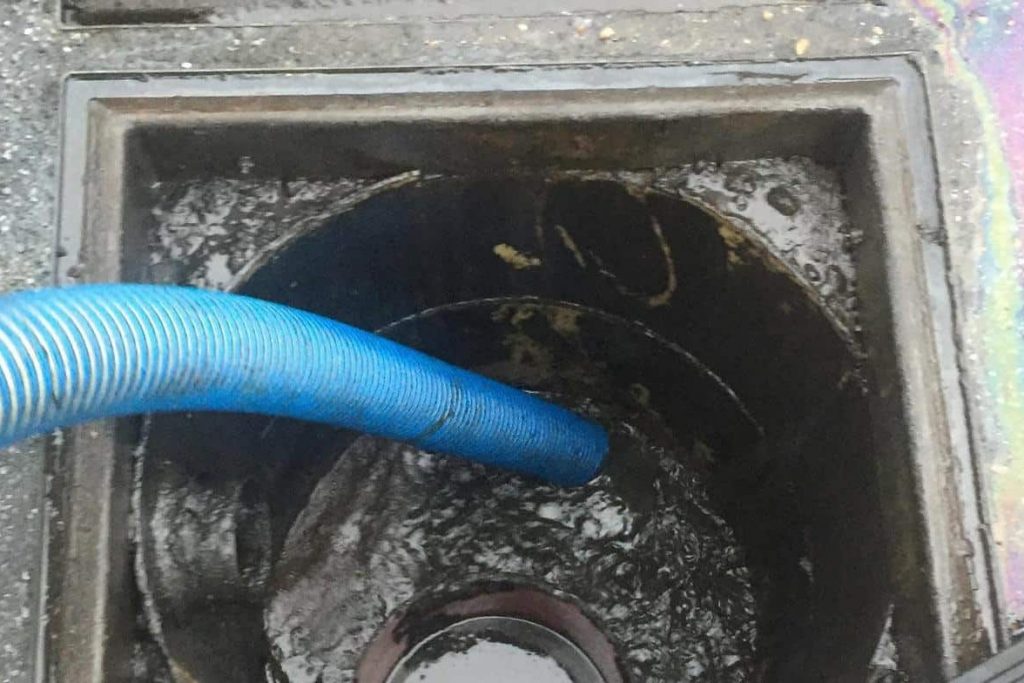 Tell us about your grease Trap Service Requirements
Let's look at your grease trap together for the best results
Our full faith quotes are always free & honored for 30 days
Houston Grease Trap Services
Houston Grease Trap Services – Let Us Tell You More About Our Business
Houston Grease Trap Services is located at 2313 Tuam St #2. We are proud Houstonians who have been doing grease trap pumping and cleaning for just over a decade. Our service areas include Midtown, South Central Houston, East Downtown, Central Business District, Greater Third Ward, Greater Eastwood, and neighboring counties. As dedicated residents of Houston, we are determined to provide reliable, affordable, and efficient grease trap services for anything related to grease trap pumping, grease trap maintenance, and grease trap cleaning. Our specialists are all certified and licensed, making us more than able to handle any problems we may encounter. Because we have been in the industry for so long, we are familiar with all types of grease trap systems, including the latest models. Our team of specialists has come up with the best practices in the industry. All of our methods are compliant with the local city code, so you don't have to worry about any penalties or fines. When you choose to partner with us, you are guaranteed the best possible service with a crew who cares about you and your success. Call us today, and we'll send our team to provide a no-obligation free estimate on your next grease job.
Benefits of Houston Grease Trap Services
As PPP members, we offer reliable services at a reasonable price. Houston Grease Trap Services always keeps up-to-date with changes in the local city code that will affect grease trap pumping methods. Our crew is efficient, friendly, and professional, ensuring that you have the best experience every time you work with us. It's our goal to create long-term relationships with our clients, and we do everything in our power to keep you satisfied.
Houston Grease Trap Service Areas
Let's talk about Houston Grease Trap Services in Houston, TX. These are the primary locations that we can provide professional grease trap and interceptor services in Houston. Our service locations include:
We also service the following zip codes: 43205, 43215, 43201, 43206
Here is our physical address in Houston:
Grease Trap Cleaning in Houston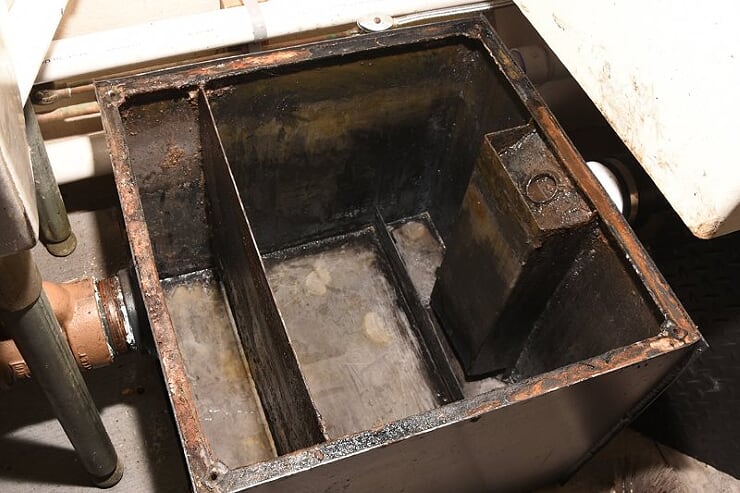 In the fast-paced food business, it often seems like getting an immediate smile from the customer is the be-all and end-all of our brand. However, the truth is that our responsibility to our clients does not end when the plate is served or the bill is paid. Protecting our customer's health is not just a matter of keeping our license, but one of our more important responsibilities.
Grease traps and interceptors play a huge role in this. Even if they are not as visible as your restrooms or dishwasher, they are actually one of the most important aspects to food sanitation. This is why installation and maintenance are tasks worthy of an experienced and reliable team–one that will bring added value back into your business and that can perform their tasks quickly and thoroughly.
At Houston Grease & Trap Interceptor Services, we take pride in providing detail-oriented, prompt service. Preventing blockage and overflow in your grease trap is not just our living; it's our contribution to your business's success and the general health of our beloved Houston.
We've developed a wide range of services and offer cost-effective and green-friendly methods to ensure that your grease traps are always up to the task.
In a city with thousands of restaurants and fast food joints, grease trap cleaners are easy to come by. However, we have made it our mission to go the extra mile. This is our philosophy:
Reliability and accountability are key
Grease Trap Cleaning Houston – Both our company and yours are in the business of transparency. For us, it may simply be our prestige in line – for you, it can mean your very livelihood.
Your success depends on servicemen who can show up when they say they will, who can do everything right once they arrive, and who can prove it after they leave.
Pumping grease out of your interceptors may mean you need to be closed for the morning, but you can rest assured we will keep that inconvenience at a minimum.
Are you worried about the rights to your franchise? Do you need to prove to the City that you are doing everything correctly? A paper trail is important nowadays, which is why we provide easily-accessible records and certified reports for all the services we provide.
Our reputation lies in years of experience and long-standing alliances with our customers. This is why we always make sure we provide you with a thorough, yet reasonable grease trap maintenance schedule that is tailored to your business needs.
Certified and insured services and technicians
Keeping a business afloat and successful is all about risk management. When you call any contractor onto your premises, you have a right to expect no mishaps or hidden costs.
While accidents can never be fully avoided, at Houston Grease Trap & Interceptor Services, we understand that you should not be stuck with consequences:
Our workers are all trained, licensed, and fully insured.
Our supplies all come straight from the manufacturer or from authorized distributors, so we can always track everything back to its source.
We stand behind our jobs and workers alike; all of our installation and maintenance services come with a warranty.
Our focus is on commercial grease traps and interceptors. We can install new ones and maintain old ones. We aim to be Houston's most prestigious one-stop shop, which is why we always keep an eye out for additional services and flexible offers. If you have any special needs or unique requests, you can trust us to figure it out.
Our most common services include: grease trap cleaning, maintenance, and installation.
As a routine restaurant maintenance task, this is and probably always will be the core of our business. While we know there is room for many cleaning services in Houston, we are eager to offer you more:
Our goal is to help you, not to be a nuisance. If your kitchen layout offers any way to clean or disinfect a grease trap with minimal disruption, we'll find it.
We care about the environment on principle and with our pockets. Most of the grease and grout we extract can be repurposed for a variety of uses, from fuel or electricity generation to soil improvements. This way, we don't just help by building a more sustainable city, but we give you access to the tax credits and City benefits offered by certified green initiatives.
We have front-row access to specialized facilities that can dispose of toxic and non-recyclable waste.
We record, sign, and stamp all of our services.
Grease trap maintenance programs
For any routine maintenance task, the gold standard is always to automate everything as much as possible. Grease trap pumping will always need human intervention, but wouldn't you like to be able to delegate all the worries attached to it?
Our Maintenance Program service takes a good, hard look at your business, from the site's blueprints to the type and amount of food you serve. From this aspect, we can provide you with a customized maintenance schedule. This way, we can keep both the grease trap and interceptor tank always working at top efficiency.
Our customized schedules are meant to hit the exact point where good price meets exacting standards – no more, no less.
We'll ensure your business meets all the related local regulations and standards; whether it's expanding your tank, pumping it, or giving it a high-pressure cleaning, we'll make sure your interceptor does not cause trouble for the local inspector.
Our special Concierge Trap Cleaning Service will allow you to completely let go of any greasy or oily drain worries. We can schedule, empty, renew, and maintain your facility at regular intervals, and then, we'll submit all paperwork on your behalf. Cross that task off your list!
Grease trap and interceptor installations
Why do some restaurants need to shut down for an entire day to pump their interceptors while others only need someone to share the space for an hour? A lot of it has to do with your existing layout. For new businesses, a smart design can save tens of thousands of dollars down the road.
Sometimes, the best opportunity to ensure your kitchen runs smoothly for years to come is to do things correctly from the very start. Our installation services draw from years of well-cultivated contacts and thorough experience, and are aimed at offering fool-proof, easy-to-clean grease traps for new or refurbished businesses.
Does your lease come with a pre-existing installation? We can provide you with the deep cleaning that the last owner never did, or improve on the existing installation to make sure it works seamlessly.
Are you building from scratch? Let us take a look at the area and available space. There may not be any need for you to devote all your underground space to a massive interceptor tank, or it may be exactly what your business needs to work 24/7.
Our design consultants can help you pick materials and manufacturers that offer the best value and the most extensive warranties.
The Houston difference: Why us?
When we first set out to build this company, our vision was to simply provide a comprehensive and reliable service for restaurants and food operators in the area. After several years of painstaking practice, we can now safely say that our mission is to ensure the Houston food industry becomes the cleanest, smoothest, and most sustainable one in the region.
In order to make this come true, we have developed a unique offer that provides our clients with noticeable advantages:
Flexible services and schedules. One-time emergencies and deluxe plans are equally important to us. This is why we are willing to work around your hours of operation to ensure everything is taken care of with minimal disruption.
Fast and agile service, before and after the sale. Emergencies ought to be answered quickly, and long-standing appointments should never have to wait. We value your time as much as our own, and we behave accordingly.
Plans, schedules, and bundle deals. Do you have multiple locations? Are you planning to flip several businesses or are you preparing for a high-traffic event? Do you run a food court with a dozen suppliers to please? We can design a customized bundle deal that provides you with fewer unknowns and bigger savings.
City and Health Department assistance. Navigating government paperwork is never easy. Our Concierge service can help you keep track of all your certificates, manifest forms, and deadlines. We can submit them for you completely or just give you a leg up if you don't know which office to go to.
Why are clean grease traps and interceptors important?
We get it – this is the first kitchen you are responsible for. In between pot washing, refrigeration standards, and routine staff rotations, grease traps and interceptors can be easy to overlook. They rarely provide any sort of first impression, your customers never think of them, most of your staff rarely remembers them, so are they fundamental for licensing and hygiene?
Clogged, unkempt, and contaminated grease traps can become a silent restaurant killer if left to fester.
1. Clogged and overflowing interceptor tanks are a kitchen-wide emergency. From the moment the problem occurs to the second they are finally fully cleaned, you may not be legally able to operate – so every second will be a dollar lost!
2. Rancid smells don't have to be visible. Our grease traps routinely trap grout, oil, and fatty solids, preventing them from reaching the water and sewage system. This means that if left, they will slowly create a nice, warm, and humid environment for bacteria to grow. No matter how much you mop the restrooms, your clients are bound to notice!
3. The City Health Office takes water seriously, and grease traps are the last line of defense for the city's sewage system. Any overflows can be met with swift retribution and steep fines.
What do grease traps need?
If only it were a matter of pouring some bleach down the drain! Grease traps play a fundamental role in kitchen sanitation, but this also turns their maintenance into a complicated business.
Proper maintenance and disinfection requires experienced technicians and specialized supplies – especially if you want to meet all the lawful requirements! The specifics may vary depending on the size of your kitchen, the layout, and the type of food you serve. Roughly, they nearly always require three basic steps.
Measurement and assessment
The first time, we'll need to check the size of the trap and the attached tank. We'll also take a look at how full it is; even if it's not overflowing yet, it's important to check how much leeway we'll have when operating the pumps. We will also take some dipstick samples for the lab: this will rule out potential infestations and let us know the exact contents (the percentage of oils, solids, grease, etc.) of the tank.
All pumps are basically an engine with a hose. However, operating one without spilling anything and without being able to see inside the tank requires practice! One of our licensed technicians will completely pump out the contents of the tank, separate them, and send them to their final disposal site (whether it's the recycling station or the chemical plant).
After the tank is empty, we use high-pressurized water and environmentally-friendly disinfectants to ensure all surfaces are perfectly clean. This will also help prevent future clogging and spills.
So, how do you get in contact with Houston Grease Trap & Interceptors Service? Either call 713-893-1995 or feel free to fill out the contact form below. We provide business owners and kitchen managers from all over Houston, Texas, with free quotes and no-strings-attached advice.
GET A GUARANTEED CALL BACK
FROM THE OWNER
Affordable & Reputable Grease Trap Services
Top 5 Things to do in Houston, TX
Whether or not you are a visitor or a resident to Houston, here are our Top 5 things to do in Houston:
1. Visit the Space Museum. Home to more than 400 artifacts and exhibits, the Space Museum is the ideal family destination in Houston. Displays showcase America's space flight programs and offer behind the scenes tours to NASA's Johnson Space Center. The museum is also home to NASA Mission Control and astronaut training, making it even more exciting to visit.
2. Explore the beautiful Downtown Aquarium. This 500,000-gallon aquatic wonderland is home to over 200 species of exotic residents and is a favorite for kids of all ages. The aquarium also has fun rides like the Aquatic Carousel and Shark Voyage that take visitors to a different underwater world. Adults can also enjoy a full-service restaurant and ballroom and learn from the various exhibits.
3. Test your agility at the Texas Rock Gym. Boasting 14,000 square feet of climbable surface, 42 Top Ropes, a lead arch, and 5 Auto Belays, the Texas Rock Gym is excellent for all rock climbing enthusiasts. There is something for all ages at the gym, and safety measures are in place to ensure an accident-free adventure.
4. Relax at the Miller Outdoor Theater. A different program of plays, concerts, dances, and shows for all ages awaits visitors of the Miller Outdoor Theater. Open from March to mid-November, the park allows visitors to sit on the grass or bring their own chairs and refreshments for the show.
5. Tour the Museum of Natural Science. Known as the HMNS, this museum holds an extensive collection of mineral specimens, space station models, and 60 dinosaur skeleton mounts. Established in 1909, it is one of the most famous museums in North America.
To visit Houston Grease Trap Services from C JTXn Glenn Houston International Airport follow these directions:
1. Get on I-69 from Will Clayton Pkwy
2. Head west on Jetero Blvd/Will Clayton Pkwy
3. Turn left toward Jetero Blvd/Will Clayton Pkwy
4. Turn left at the 1st cross street onto Jetero Blvd/Will Clayton Pkwy
5. Continue to follow Will Clayton Pkwy
6. Pass by Sonic Drive-In
7. Continue straight past Waffle House to stay on Will Clayton Pkwy
8. Turn right onto 4th St/Eastex Freeway Service Rd
9. Use the left lane to take the US 59 S/I-69 ramp
10. Follow I-69 to Hamilton St in Houston. Take the exit toward Mc Gowen Ave/Tuam Ave from I-69
11. Merge onto I-69
12. Take the exit toward Mc Gowen Ave/Tuam Ave
13. Drive to Tuam St
14. Merge onto Hamilton St
15. Turn left onto Tuam St
16. Destination will be on the left
For specific services in Houston click the appropriate link:
GET A GUARANTEED CALL BACK
FROM THE OWNER